| | |
| --- | --- |
| WEAVER ENGINEERING | |
Home | Overview | Weld Design | FEWeld | FEA | Fatigue | Work History
Epoxy Glass Wing and Components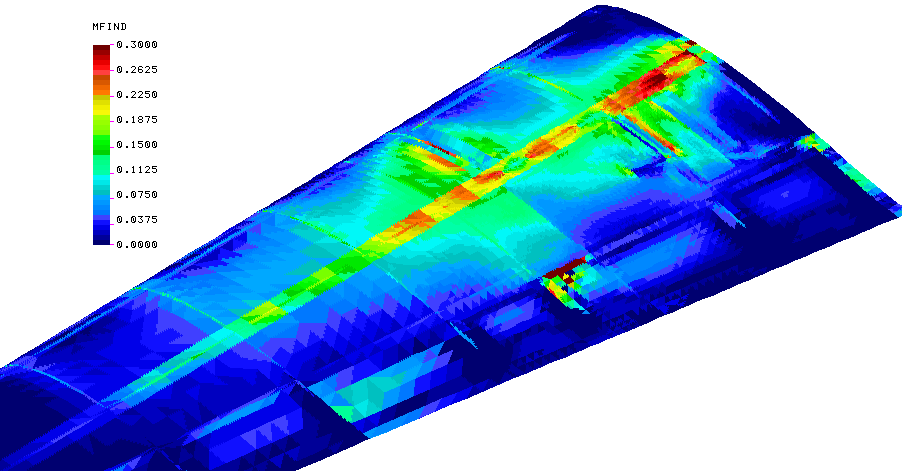 Positive High Angle of Atack: 3.8 g Loading: Plotted is a Tsai-Hill Criterion for composite layups - worst case across all Lamina.
< 1.00 safe
>= 1.00 fail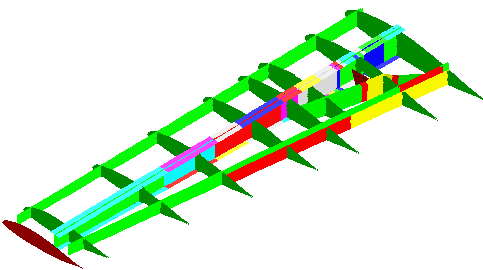 Wing is made of +/- 45 weave (7781) for skin ribs, and spar shear web, and 1543 Uni for spar top and bottom flange with some additional around the retractable gear opening.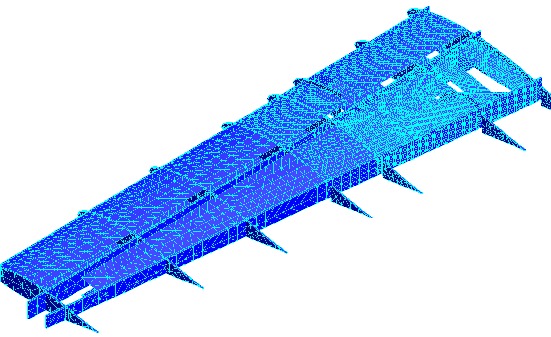 The Ribs, spar, and bulk of the skin was stiffened with polyureathane foam ranging from 4 pound per cubic foot to 40 pounds per cubic foot around the landing gear, solid G-10 epoxy-glass at the landing gear fittings and critical ribs..

`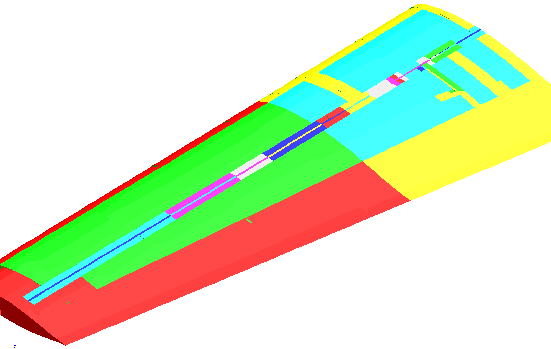 Layup of Top Skin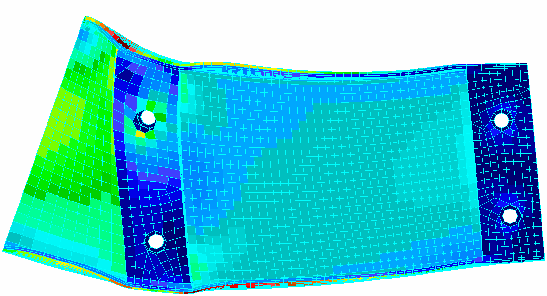 Solid Model of Original Carry Through Layup to predict shear stress on the secondary bonds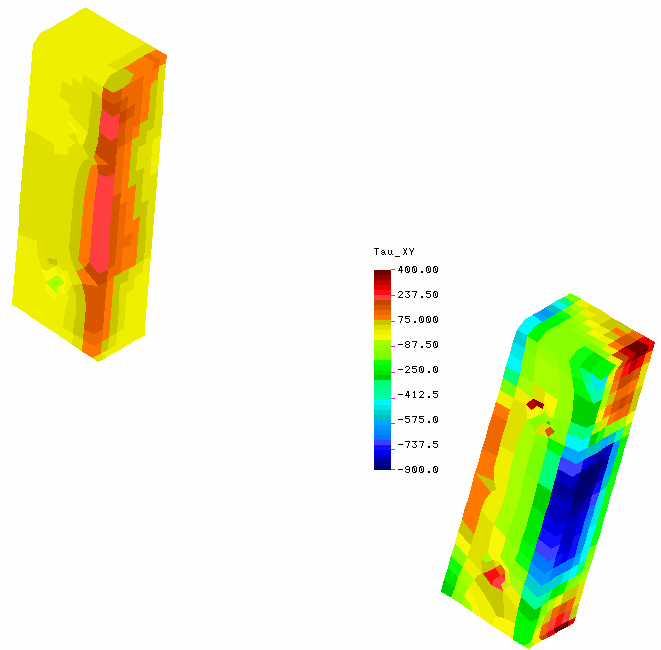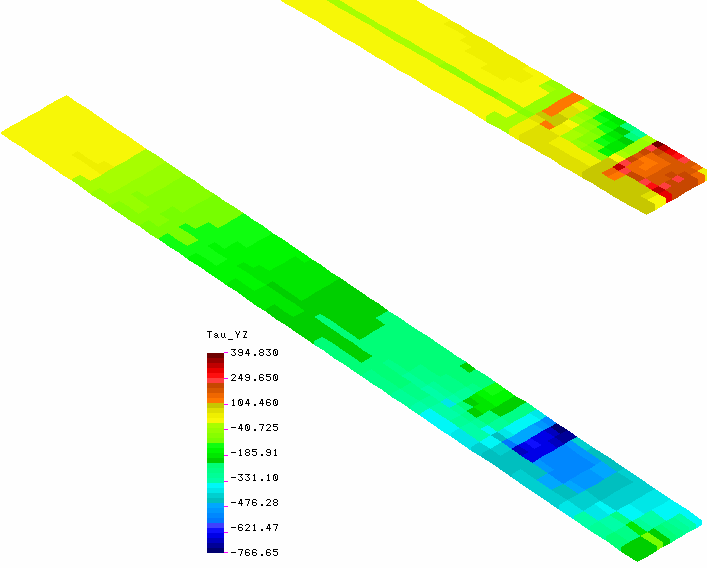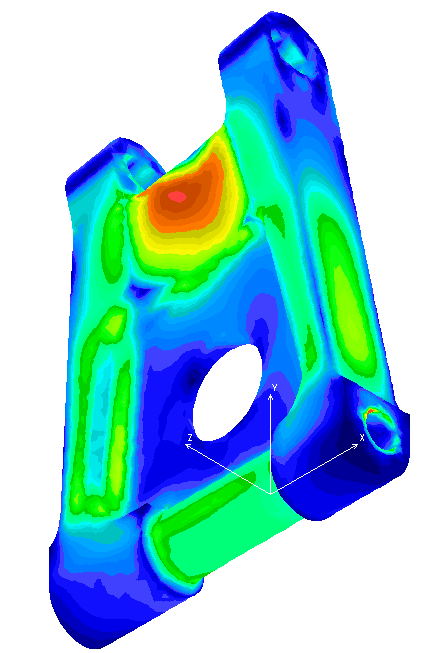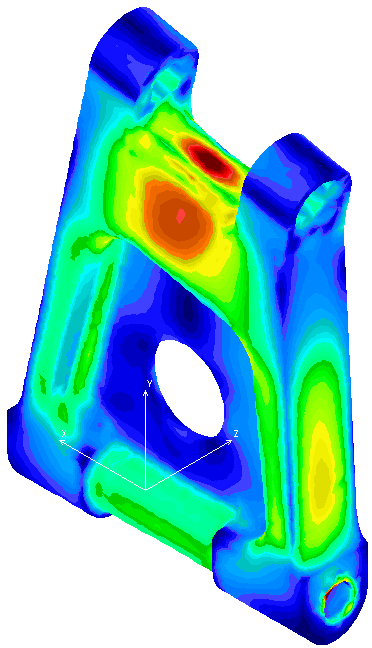 Landing Gear TopLink, Aluminum Hogout. Modeled and optimized in Solid Works.